Blind Spot Warning, Pengendali Aman The All New Nissan Terra Saat Konvoi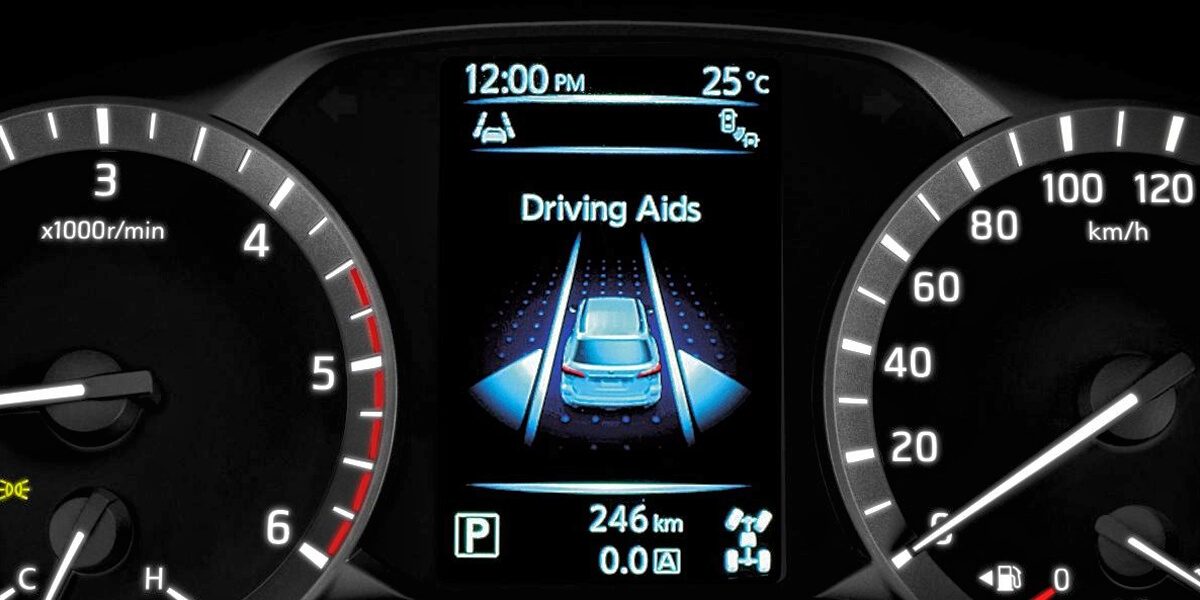 Konvoi tidak hanya dilakukan oleh remaja yang lulus SMA atau komunitas motor gede. Pengendara mobil biasanya juga memiliki komunitas. Apalagi para pengguna Nissan SUV yang sering melakukan petualangan bersama di medan off-road. Tak menutup kemungkinan untuk The All New Nissan Terra yang akan segera membelah jalanan kota-kota besar di Indonesia. Kemampuan membaca kendaraan lain oleh fitur Blind Spot Warning menciptakan keamanan tersendiri bagi pengemudi.
Nissan Lovers pasti sudah tidak asing dengan istilah titik buta. Ya, titik buta yang dimaksud disini adalah suatu area di mana area tersebut berada di luar sudut pandang pengendara mobil, baik melalui mata maupun melalui kaca spion. Blind Spot Warning yang sengaja disematkan pada produk baru Nissan yaitu The All New Nissan Terra menjadi jawabannya. Perusahaan Nissan tentunya tidak sembarangan dalam hal pemberian fitur. Fitur semacam Blind Spot Warning dikenal sebagai Safety Driving guna menjadikan keamanan nomor satu pada produk baru The All New Nissan Terra.
Blind Spot Warning tercipta karena alasan utama preventif oleh pengemudi itu sendiri kurang memadai yaitu dengan cara memanfaatkan kaca spion. Ini dirasa tidak cukup karena pengemudi biasanya kehilangan langkah shoulder check, yaitu menolehkan kepala ke arah bahu kanan guna memastikan bahwa tidak ada mobil disamping Anda. Langkah ini dilakukan demi kegiatan manuver untuk pindah ke jalur lain setelah sebelumnya memasang lampu sein, melihat kaca spion kiri dan kanan, serta melihat spion diatas. Maka muncullah cara preventif melalui teknologi canggih seperti Blind Spot Warning.
Cara kerjanya adalah ketika Anda berada dalam area blind spot dan ternyata di samping kendaraan Anda terdapat mobil yang tak terlihat, maka biasanya sensor Blind Spot Warning akan berbunyi untuk memperingati agar dapat segera menjaga posisi dan jarak aman. Jika Anda berada di jalan raya untuk melakukan konvoi, tentu saja ada ancaman yang datang dari berbagai arah. Jadi sebagai pengemudi yang baik, Nissan Lovers harus selalu waspada ya!