Perjalanan Dinas Makin Happy, Berkat The All New Nissan Terra.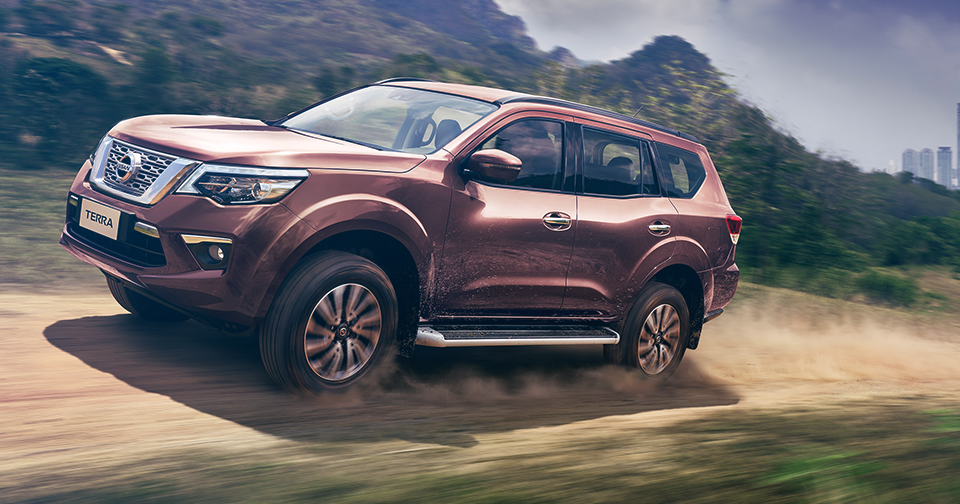 Anda diminta melakukan perjalanan dinas? Akhirnya! Jika Anda adalah pekerja kantoran yang loyal dan mengejar karir, perjalanan dinas menjadi suatu hal yang dinanti. Bagaimana tidak, selama ini Anda tekun dan loyal dalam mengerjakan pekerjaan-pekerjaan yang dibebankan kepada Anda. Melakukan perjalanan dinas berarti tandanya Anda sudah dipercaya untuk bisa menangani masalah sendiri dengan cara Anda sendiri.
1. Mental Baja Yang Kuat.
Terkadang, jika kita dipercaya untuk melakukan perjalanan dinas seorang diri. Kita dipercaya untuk solving problem dan mengatur jadwal kerja sendiri. Termasuk, kuat menghadapi masalah yang ternyata tidak terpecahkan.
2. Fleksible dan Dinamis.
Manusia boleh berencana, Tuhan pula lah yang menentukan. Terkadang, rencana harian yang sudah disusun sedemikian rupa bisa jadi tertunda berhari-hari. Putar otak dan tetap optimis harus berada di dalam kamus Anda lho.
3. Kesiapan Kendaraan Anda
Biasanya perjalanan dinas menuntut Anda untuk bisa bepergian dari satu tempat ke tempat lainnya. Jadi, jangan lupa persiapkan juga kendaraan Anda ya ☺
Untuk Anda yang mengendarai The All New Nissan Terra, Anda sudah bisa tersenyum lega lho. Bagaimana tidak? The All New Nissan Terra punya mesin yang tangguh untuk bekerja dan berpetualang.
Perjalanan dadakan yang ditugaskan kepada Anda bisa Anda lakukan dengan dukungan engine power best in class All New Nissan Terra. Tenaga dan torsi mesin yang impresif selaras dengan konsumsi bahan bakarnya yang irit. Dipadu dengan mesin turbo common rail dan transimi otomatis 7-kecepatan, akselerasi mobil ini dapat diandalkan.
Irit bahan bakar serta lancar pergi kemanapun, dipastikan perjalanan dinas dadakan dan sejauh apapun bisa terus didukung!