Punya The All New Nissan Terra itu bikin Bangga!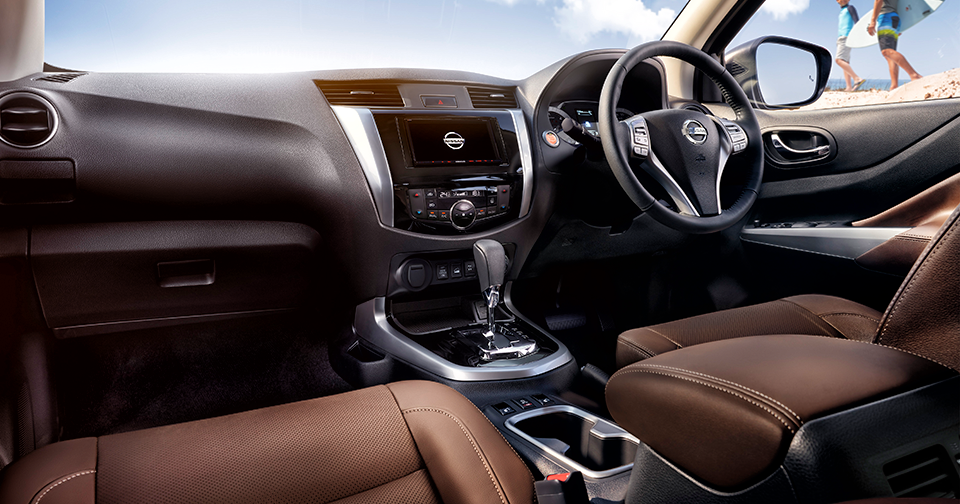 Setiap orang pasti memiliki kendaraan impian, baik itu motor besar ataupun mobil mewah.
Untuk memiliki mobil mewah tentu harus dibayar dengan harga yang tidak murah. Hal ini juga berlaku untuk modifikasi mobil. Untuk memiliki mobil modifikasi yang bagus, diperlukan juga uang yang banyak.
Tetapi, hal tersebut bukan satu-satunya pilihan. Kalau Anda sudah mengenal The All New Nissan Terra. Pasti akan langsung beralih untuk seterusnya mengendarainya. Karena desain exterior dan interior dari The All New Nissan Terra bisa memberikan kesan mobil mewah. Desain eksteriornya yang menarik, termasuk bentuk flared fender, garis body yang khas, dan tingginya, Nissan Terra akan menarik perhatian saat mewati jalanan kota.
Bukan hanya itu, The All New Nissan Terra pun memakai prestige brown leather interior yang berkelas. Karena fungsi kendaraan saat ini tidak hanya digunakan untuk melakukan perpindahan dari satu lokasi lain ke lokasi lain. Namun kendaraan juga digunakan sebagai alat menghabiskan waktu bersama keluarga, melakukan pekerjaan, bisnis, hiburan, keamanan, dan mobile office, hingga menjamu rekan bisnis. Sehingga interior kendaraan Anda bukan hanya dinikmati oleh Anda sendiri, melainkan juga oleh rekan kerja bahkan atasan Anda.
Bayangkan ketika Anda membawa mereka dengan The All New Nissan Terra milik Anda, pujian akan interior mewahnya akan Anda dapatkan deh. Lalu pada saat weekend, Anda membawa keluarga Anda bepergian pun akan tetap merasa nyaman. Jadi, impian Anda memiliki mobil mewah sekaligus yang memiliki fitur canggih sudah tercapai, bukan? ☺