It All Happens at Nissan Crossing
More than a showroom, a destination
Benamkan Diri Anda di Masa Depan Transportasi
Explore. Interact. Dream. It all happens at Nissan Crossing in Ginza, Japan, where visitors can get up close and personal with the possibilities for how we'll all get around in the future. Make no mistake. This isn't just a car dealership or showroom, it's a totally immersive experience. The main theme? Nissan Intelligent Mobility, Nissan's ultimate vision of personal transportation with Zero Emissions and Zero Fatalities. Visitors from around the world get an all-access pass to some of the most important advances in automotive technology, including futuristic concepts as well as cars you might see on the road sooner than you might think. Or maybe you've always wished for a spin in the 600-horsepower GT-R supercar. Just head for the 4D racing simulator, an amazingly lifelike virtual reality experience.

Nissan Crossing adalah karya lengkap dari Galeri Nissan, tengara Ginza selama lebih dari 50 tahun. Sekarang ini benar-benar menerangi jalan-jalan distrik Tokyo yang mewah dan mewah, berkat Virtual Façade yang serba baru, menampilkan tampilan LED yang tertanam digi-tech. Ruang interior sama dramatisnya. Desain spiral yang unik dan hampir tidak mungkin dibuat dicapai dengan teknik fabrikasi terkomputerisasi yang digunakan dalam manufaktur otomotif. Ruang berubah warna dengan waktu, musim, dan acara yang dijadwalkan, menjaganya tetap segar bagi pengunjung sepanjang tahun. Sebagai pelopor inovasi di jantung Ginza, Nissan Crossing telah mendapatkan beberapa penghargaan bergengsi yang menonjolkan arsitektur dan desainnya yang menonjol.

A Quick Tour of Nissan Crossing

Mari kita mulai dengan tampilan jalan - tidak hanya dinding eksterior tetapi kanvas yang dinamis, memproyeksikan energi ruang di dalamnya. Menampilkan lampu LED yang tertanam di permukaan kaca di lantai dua, Façade Virtual dapat dengan cepat mengubah tampilan dan warna. Dalam Façade Mode, itu sempurna berbaur dengan sisa eksterior bangunan. Untuk pernyataan yang lebih dramatis, Mode Artis menampilkan instalasi unik oleh seniman dan desainer terkenal.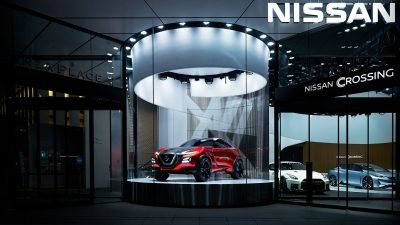 Menyambut Anda di pintu masuk utama, Cylinder menampilkan kendaraan Nissan yang ikonik atau jarang terlihat - dari mobil konsep yang mewujudkan semangat inovasi hingga Nissans vintage yang mewakili tonggak sejarah.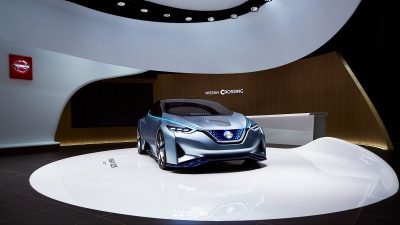 Desain pameran non-linear Nissan Crossing mendorong Anda untuk menjelajah sendiri di ruang yang garis sapuan dan bentuknya yang terus menerus dapat mengingatkan Anda akan aerodinamika swoopy mobil. Pada tampilan di Centre Stage, Anda mungkin menemukan beberapa kendaraan listrik dan otonom paling maju dari Nissan - perwujudan dari visi menyeluruh perusahaan untuk menggerakkan orang ke dunia yang lebih baik.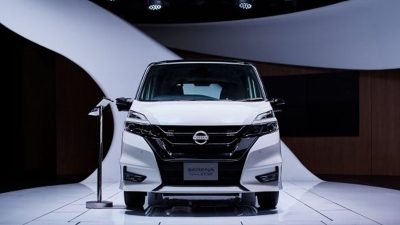 Organik, dinamis, dan energik, tema desain Spiral memberi nuansa gerak konstan pada lingkungan dan mencerminkan perjalanan Anda sendiri melalui ruang. Di Panggung Spiral, pita-pita cahaya melengkung di atas kendaraan layar, dengan sempurna menerangi isyarat gaya mereka.

Make no mistake. This isn't just a car dealership or showroom, it's a totally immersive experience.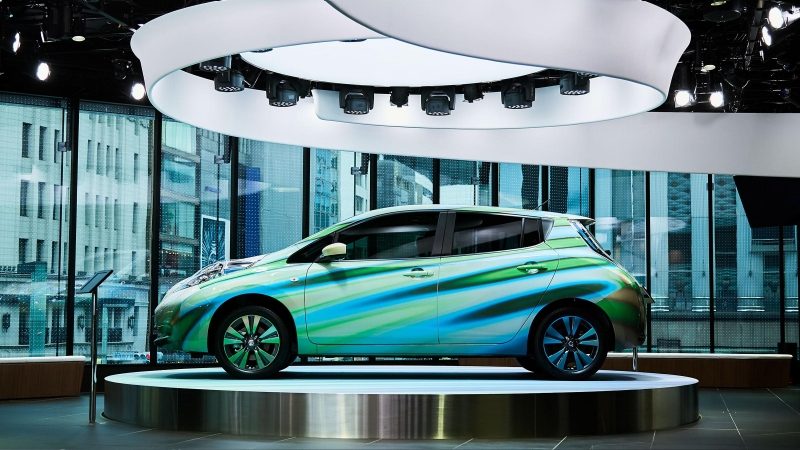 Di penthouse, bisa dikatakan, kendaraan yang mewakili lambang merek Nissan ditampilkan di meja putar.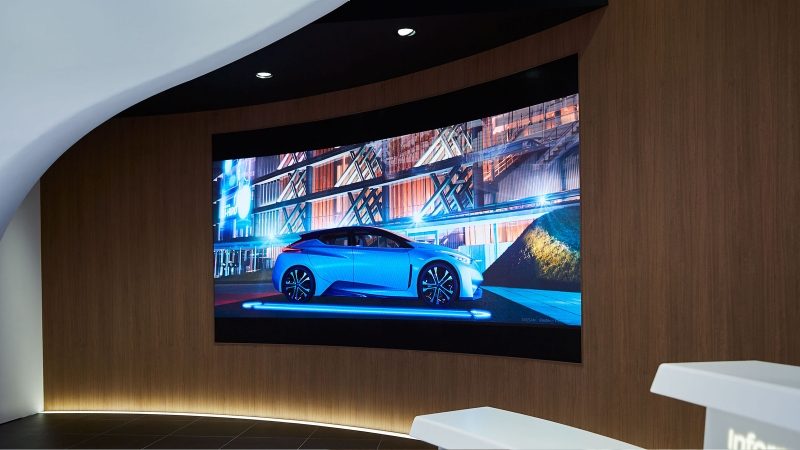 Film Hi-Definition dengan suara surround yang kuat menyelimuti Anda di dunia lain.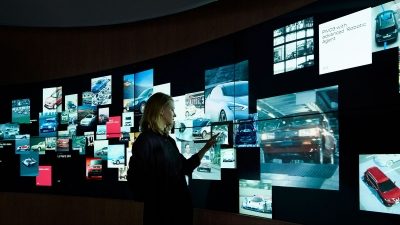 Ingin menyelam lebih dalam? Jelajahi sejarah Nissan yang kaya dan visi yang berani menggunakan ruang dinding digital interaktif.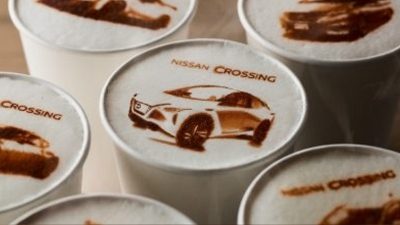 Ketika tiba saatnya mengisi bahan bakar, mampirlah ke Crossing Café, tempat espresso MACCHI-ART memungkinkan Anda menambah latte dengan sedikit ekspresi diri. Pilih dari sederetan kendaraan Nissan, atau unggah salah satu foto Anda sendiri untuk mengubah kopi Anda menjadi sebuah karya seni.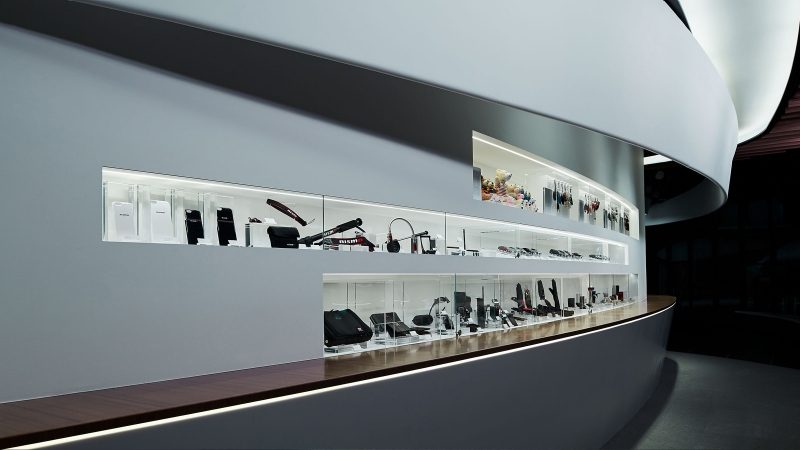 Jika Anda ingin kenang-kenangan dari kunjungan Anda, singgahlah di Nissan Boutique. Anda akan menemukan mobil model, tentu saja, serta Koleksi Seni Kerajinan Nissan, yang mengintegrasikan tradisi Jepang dengan tema internasional.


Find out more about Nissan Intelligent Mobility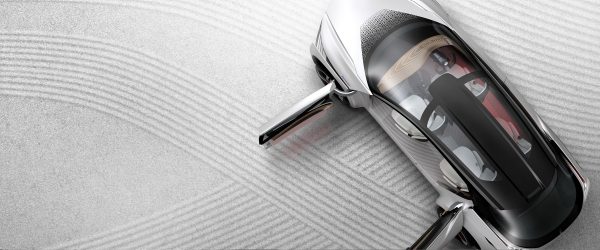 IMX Kuro Concept Brings The Outdoors In, Along with Other Bold Ideas
#Nissan Intelligent Mobility #Design